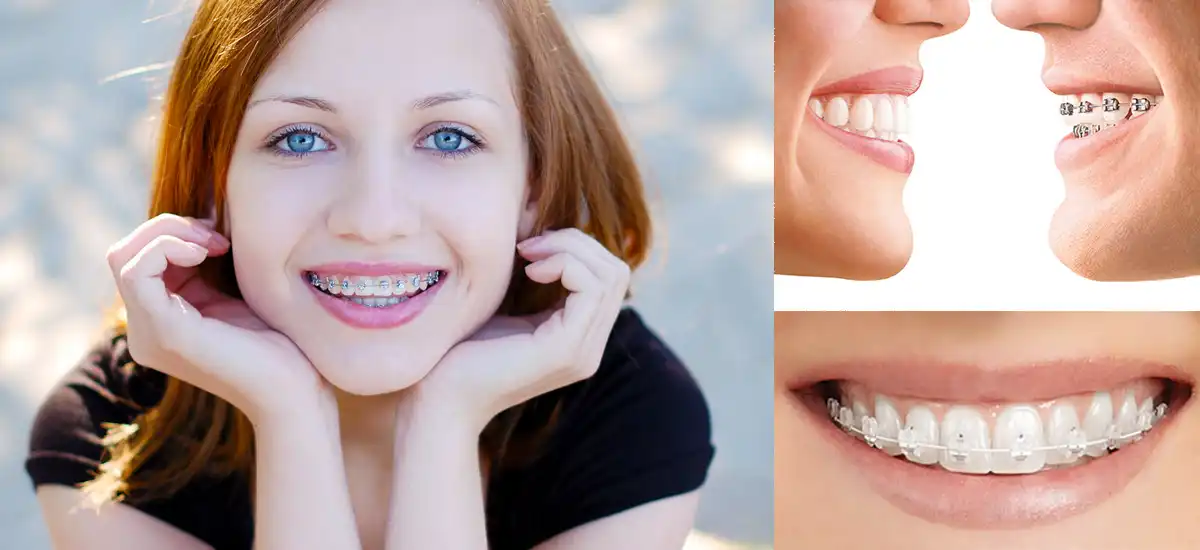 Invisalign
Pacific Orthodontics is a certified Invisalign treatment provider. Find out more about this leading-edge appliance here.
Ceramic Braces
Ceramic braces are made of clear materials and are less visible on your teeth than metal braces making them an excellent option for those with cosmetic concerns about wearing braces. While they are visually less prominent, they do require more attention to oral hygiene as ceramic braces are larger and are more brittle than their metal counterparts. Ceramic braces tend to be used more on upper front teeth than on lower teeth to reduce the chances of breakage. We use self-ligating ceramic braces so that there are less problems with staining from foods or beverages.
Iconix Braces
Iconix stainless steel champagne-colored brackets truly offer the best of both worlds – the durability of stainless steel and the aesthetics of warm brushed gold. A unique proprietary process ensures these brackets will stay champagne for the duration of treatment.
Traditional Metal Braces
Traditional metal braces are the most common type of braces and are more comfortable today than ever before. Made of high-grade stainless steel, metal braces straighten your teeth using metal brackets and archwires. With metal braces, you have the option of adding colored elastics (rubber bands) for a more unique and colorful smile. Contact us, today, to get started with your premiere Seattle braces provider.